Important Points to Keep in Mind
1. Space in Your Passport
A common mistake made with preparations for travel through Africa is not having sufficient space in one's passport when arriving at ports of entry. African border controls have a tendency to issue large number of stamps upon entry to and exit from their countries – much more so than most other countries – and this can take some visitors by surprise. As such, we have given some guideline quotas below (specific to each country) as to how many blank pages a visit will likely require. Insufficient space in your passport can result in denial of entry to the country. We cannot stress how important this detail is: please consult with one of our Safari Specialists for a more specific recommendation as to the passport space required for your tailor-made trip.
2. Visa Payments in Cash
Although some countries advertise their international airports as having credit card processing systems for visas, we have found these to be historically unreliable. As such, we almost always recommend paying for your visa with cash (US dollars are a safe bet, but we'd check ahead of time to make sure!).
3. Vaccinations
Most countries in Africa require a yellow fever vaccination if you have recently passed through the Yellow Fever Belt in Africa or South America. However, some countries are more stringent about this requirement than others (e.g. Mozambique). For this reason, we would strongly recommend getting this vaccine. We also recommend ensuring that you are up to date on your tetanus and hepatitis vaccines.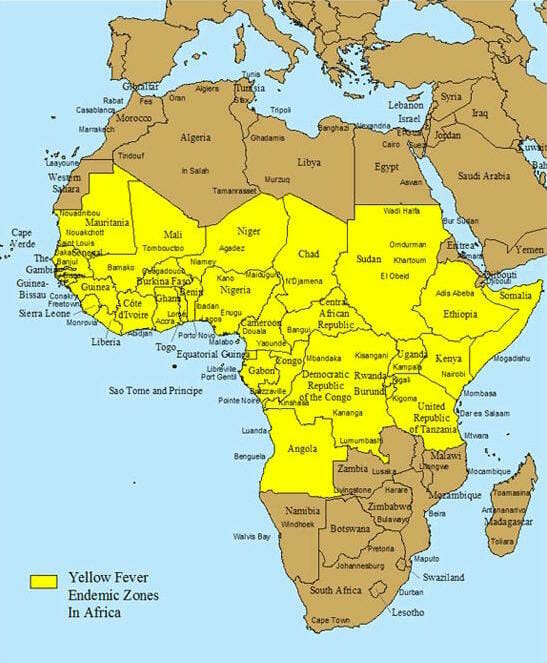 More information on the yellow fever vaccine can be found on the CDC website. Please check with your respective Consulates, Embassies or High Commissions as to further vaccination requirements for travel to their respective countries.
4. Medications
Another important point to keep in mind is the issue of transporting medication across borders. Over the counter medications in one country can sometimes only be purchased with a prescription in another. Some may even appear on lists of controlled substances in your destination countries. If you are bringing medication with you on your trip, we would recommend not bringing any unnecessary non-prescription medications with you. For prescription medications, please carry a doctor's prescription/letter with you for presentation at customs and ensure that the medication is in its original bottle/container.
Please Note:
Visa formalities may vary according to your nationality and the passport on which you will be travelling. Although we do our very best to assist by outlining basic passport and visa requirements for each country, we are ultimately not responsible for your obtaining these permissions and documents for travel. The external links given have been picked for the reliable nature of their host organisations, but we cannot be responsible for their content. It is therefore essential that you check and comply with the visa requirements stipulated by your respective Consulates, Embassies or High Commissions, as these may be more in-depth or, in rare circumstances, be more accurate than the details listed below.
---