Amid COVID-19, many want to get away and have their hopes on the North American or European Summer. Travelers are looking for more outdoor experiences away from crowds.
There's never a wrong time to visit one of the most pristine and unexplored destinations on the planet, Africa. 
Africa's dry winter months arrive between May and October, where you will find the most brilliant game viewing around, period. The trees are bare, vegetation is scarce, and thirsty animals mass together, drinking their fill of water before the rivers and wetlands all dry up.
June is one of my favorite months. The peak-season travelers won't show up for at least another month. And with its crisp cool mornings and chilly evenings, you've picked the absolute perfect time to treat yourself to an African vacation. When you need security, safety and a finger on the pulse, it's important you choose the right travel agent. Sikeleli Travel has been personally and professionally 'on safari' for over 30 years and is ingrained in the travel world with knowledge of every country.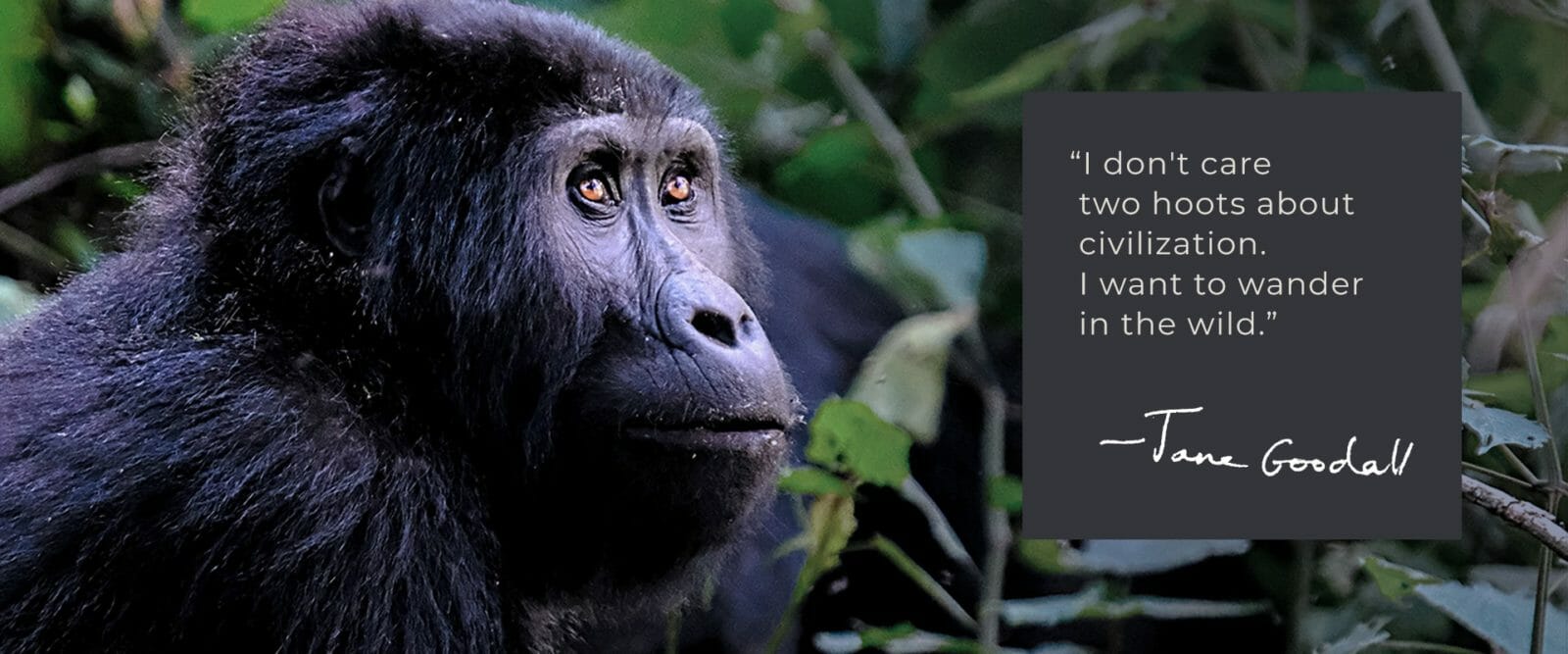 Gorilla Trekking in June
This is an excellent time for gorilla trekking. You'll dodge the torrential downpours and avoid being shin-deep in muddy water.
As I sit here writing this, I get shivers thinking about going on a gorilla trekking safari. Amazing. Fascinating. Humbling. Extraordinary. There are not enough words in any language to adequately describe this once-in-a-lifetime experience—an experience you don't want to miss.  
I invite you to close your eyes and imagine this: you, trekking deep into the jungles of Uganda or Rwanda (or even the Congo), surrounded by lush green vegetation, and waiting in anticipation to come face to face with a Silverback. And with rainfall at a minimum this time of year. There are less than 2,000 of these magnificent creatures in the wild, and they need eco and responsible tourism to help fund the anti-poaching so vital to their existence.
The Great Wildebeest Migration and the River Crossings
If you are looking for a genuine nail-biting, exhilarating experience – the Serengeti is the place to be from June through October. If predator vs. prey action is what you're craving, then the Grumeti River crossing is right up your alley.
This time of year is when the migrating herds make their way to the northern Serengeti. As millions of hungry wildebeest run and jump across the Grumeti River in search of food, five-meter long Nile crocodiles patiently linger in the murky waters below, waiting for their chance to feed, making for some compelling wildlife viewing.  
Would you like to join Danni on safari?
THE NEXT TRIP: RWANDA, MAY INTO JUNE 2022
Danni will be leading an exclusive trip to Rwanda with a select few guests (8 max) and this could include you! Join us on a gorilla and primate adventure of a lifetime.
We start in Kigali with a city tour, to see the famed 'Hotel Rwanda' as well as the artistry and creativity of this bustling city. From there we move onto the One&Only Nyungwe House for canopy walks and chimpanzee treks. Lastly, onto Singita Kwitonda Lodge for the famous, but quite physically challenging Gorilla Trek followed on the last day with a Golden Monkey trek.  
Optional add on, relax on the pristine beaches of Zanzibar with a coconut in hand and visit the oldest spice trade in the world, gorgeous architecture and enjoy wonderful middle eastern-afro fusion cuisine...
Rwanda, Uganda and Tanzania have been open to COVID-19 time travel since June 2020, so they are not only compliant and happily and safely accepting guests but are at Africa's forefront of progressive travel in these 'times'. If you've ever thought about going on an African adventure of a lifetime, now's the time. 
Explore East Africa in style with a tour curated by the world's Best Safari Agents.
Sikeleli Travel & Expeditions is a family founded and run personal travel curating company. With deep roots in Africa, over 150 years, Sikeleli is best placed to plan the trip of a lifetime. Our guests' experiences are carefully curated and include the most trustworthy operators out there. 
An East African Safari starts at USD6,000 per person in June – contact us for more information on specialised trips and to see our example itinerary.
Let Danni be your guide
Get in touch, and we'll work together to arrange a luxury safari that will change your life
"If you want to go fast, go alone. If you want to go far, go together."