Introducing Trai Anfield's Photographic Safaris
Posted on November 7, 2017, featured in Press
We are delighted to announce our new partnership with famed photographer Trai Anfield of Enlightened Media. Together, Trai and the team here at Sikeleli will soon be offering a number of new photographic-led safaris across southern Africa. Trai has a remarkable history and simply incredible photographic portfolio: we are very excited to be working with her!
---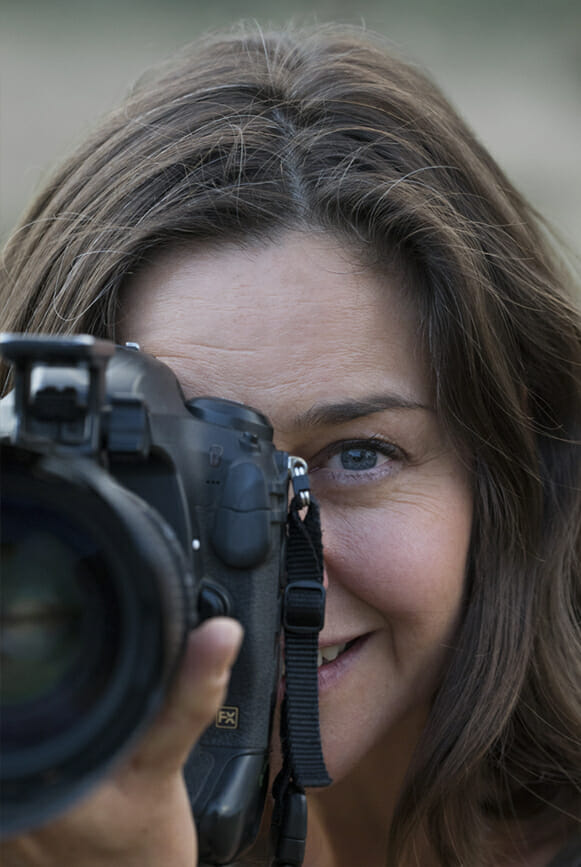 About Trai
For Trai, wildlife photography and film-making are the culmination of a career journey that has encompassed a number of interrelated and unusual roles along the way. She started out as a ranger, retrained as a meteorologist, and went on to become a BBC TV and radio presenter and producer, specialising in natural history and the environment. Highlights of her broadcasting career include presenting BBC's The Living World for four years, and deputising for Sir David Attenborough on the 2010 BBC Blue Planet Live tour.
Trai's photography has been widely exhibited, internationally published, and showcased on the BBC and other websites. She leads photographic safaris across Europe, Africa, Asia and the Arctic, and was Photographer in Residence at Alex Walker's Serian safari camps in Kenya during high season 2017.
Through her own production company, Enlightened Media, Trai designs and delivers film production training for UK broadcast network Channel 4. She is also a much sought-after guest lecturer, including at Princeton University (USA), and is a regular on judging panels of photographic and film making competitions, most recently at the Reel Film Festival in Budapest.
Trai is a committed patron and supporter of a number of conservation and community charities, and donates time, resources and a percentage of profits from sales of her prints to support their work. Her featured charity of 2017 is Gorilla Doctors in Rwanda and Uganda.
---
Trai's Photographic-Led Safaris
We take time to really connect photographically with our subjects, learning about the animals, waiting for great light and observing the behaviors that make for insightful and impactful shots. …And we talk about photography a lot! Those looking to whizz from one creature to the next, snatching a shot and ticking them off a 'seen that' list should definitely look elsewhere!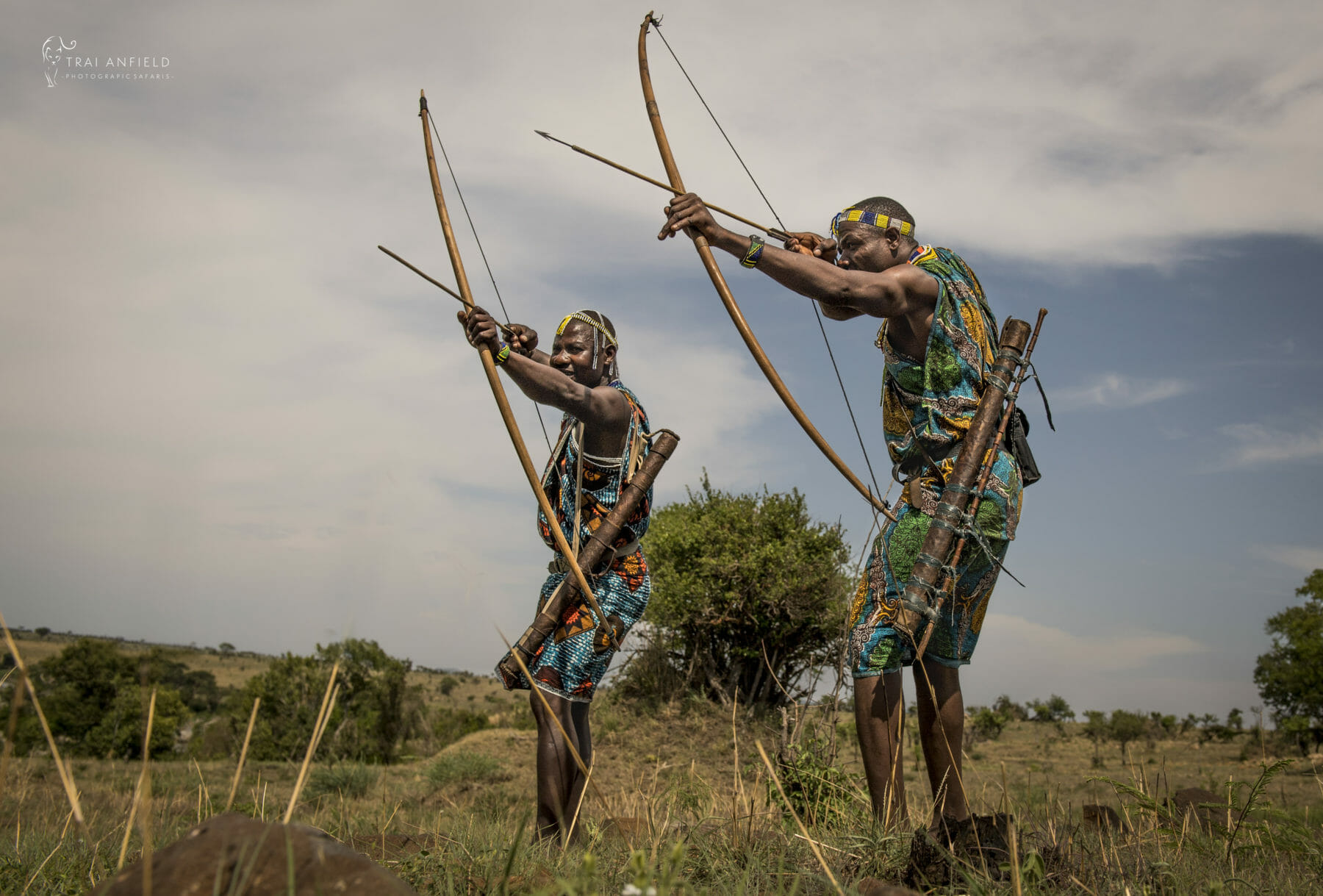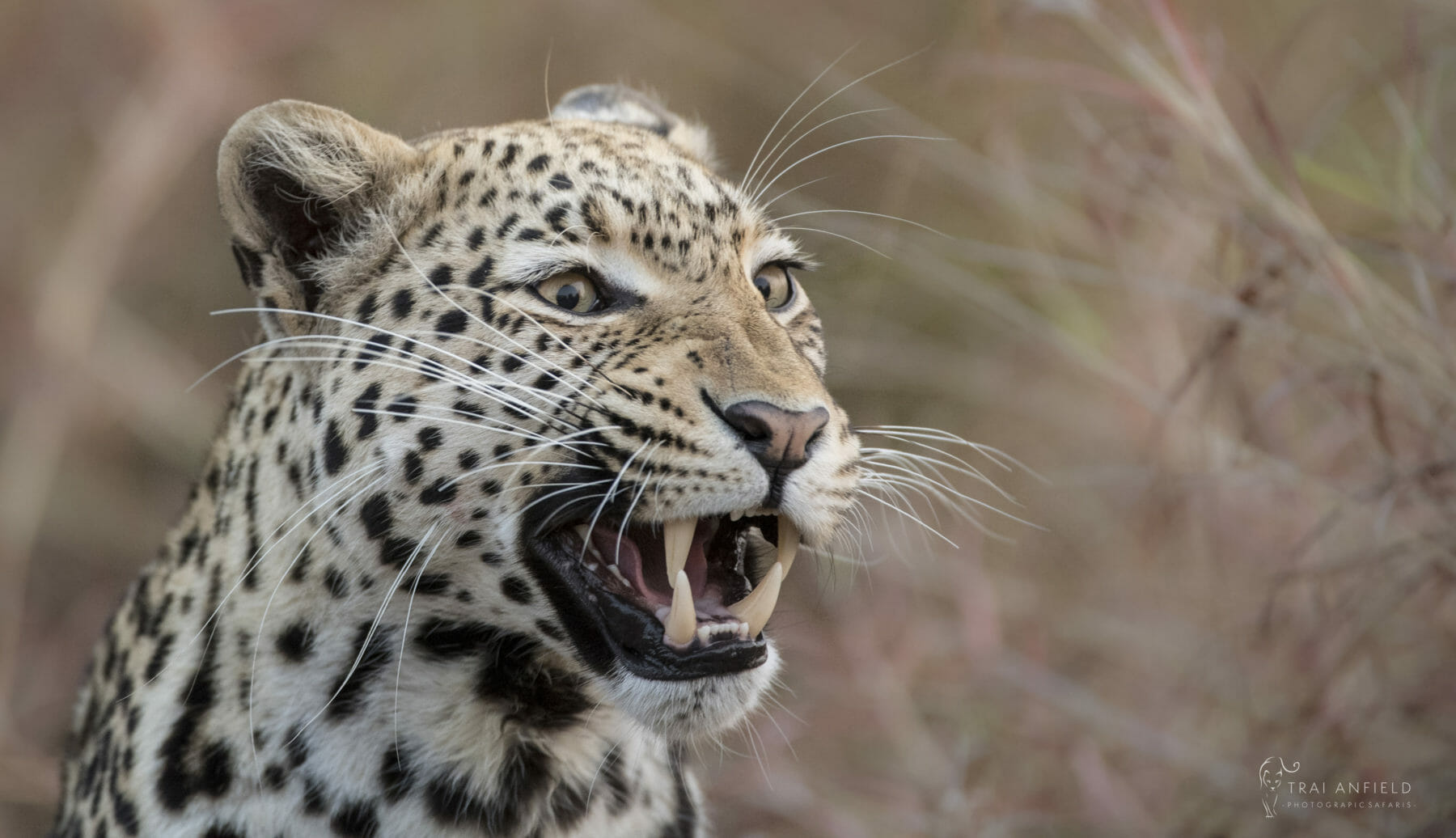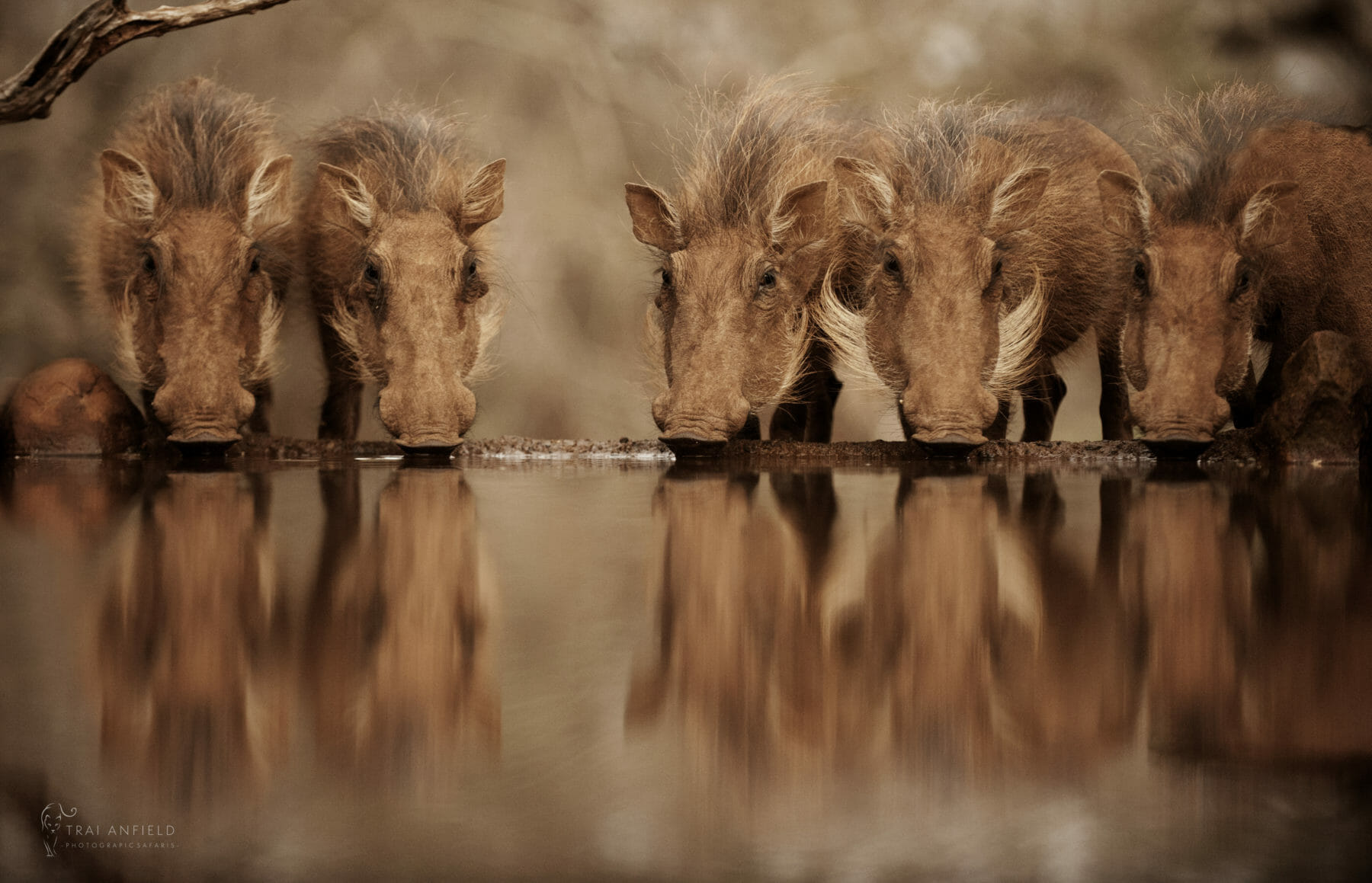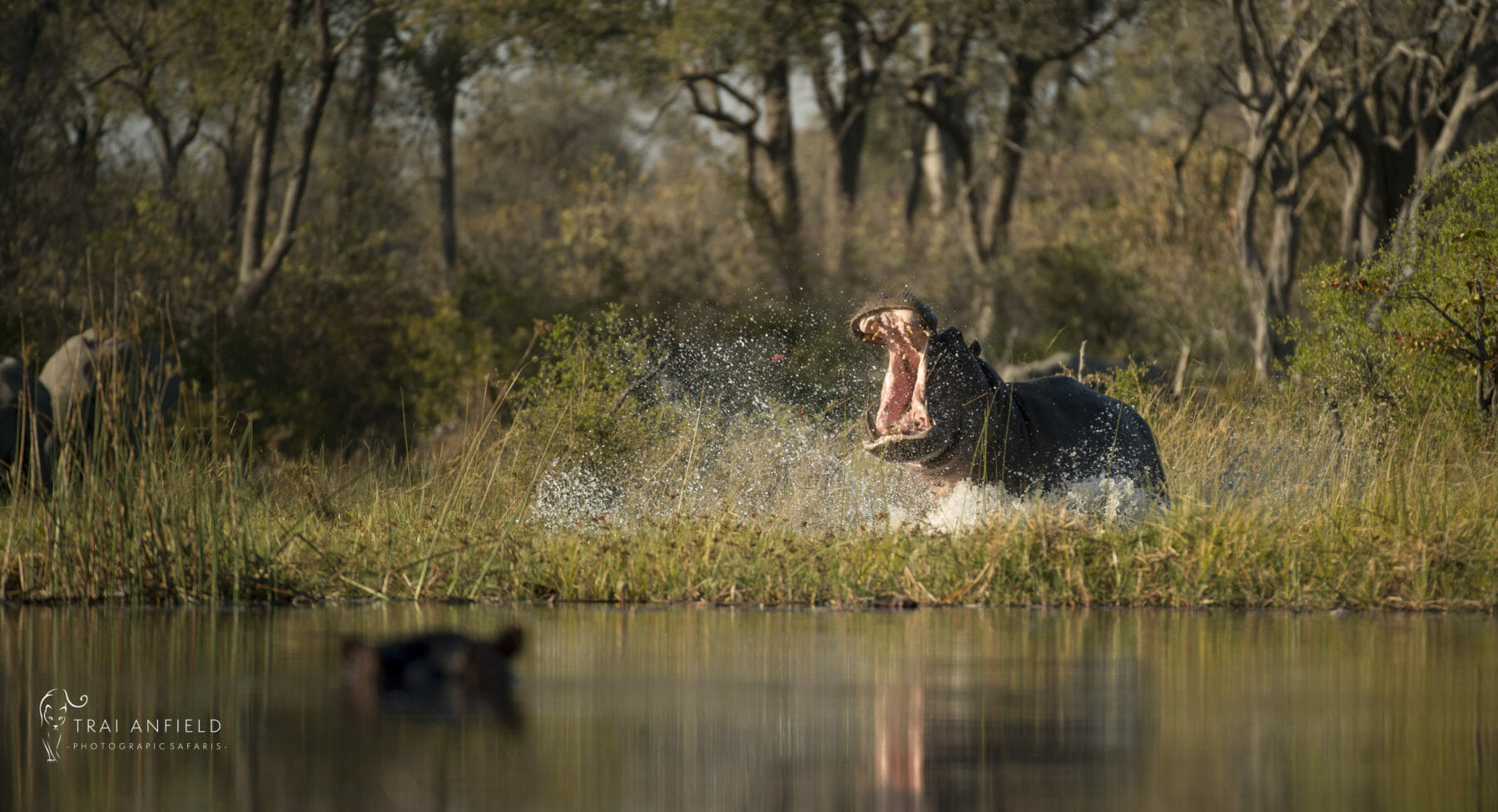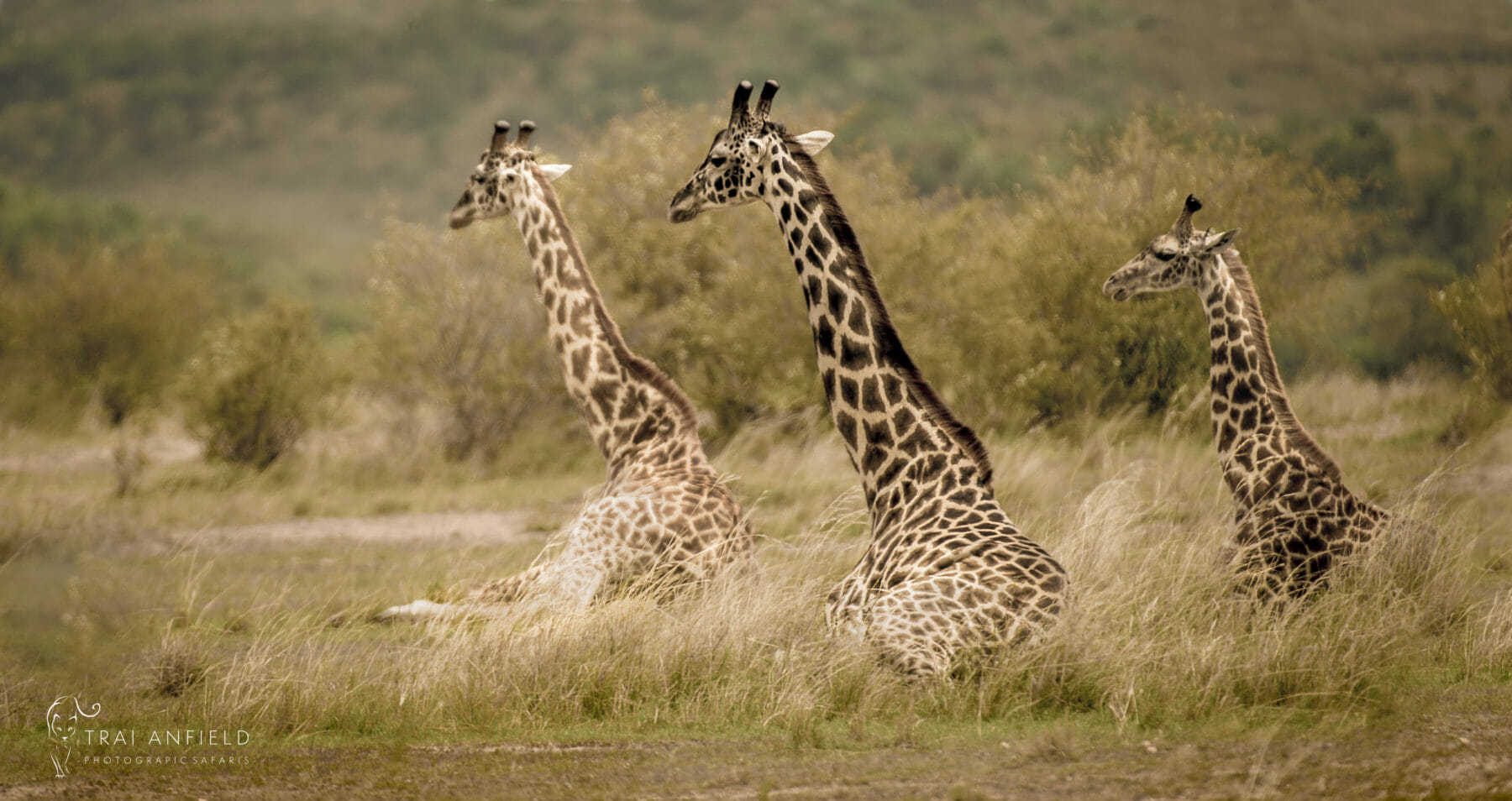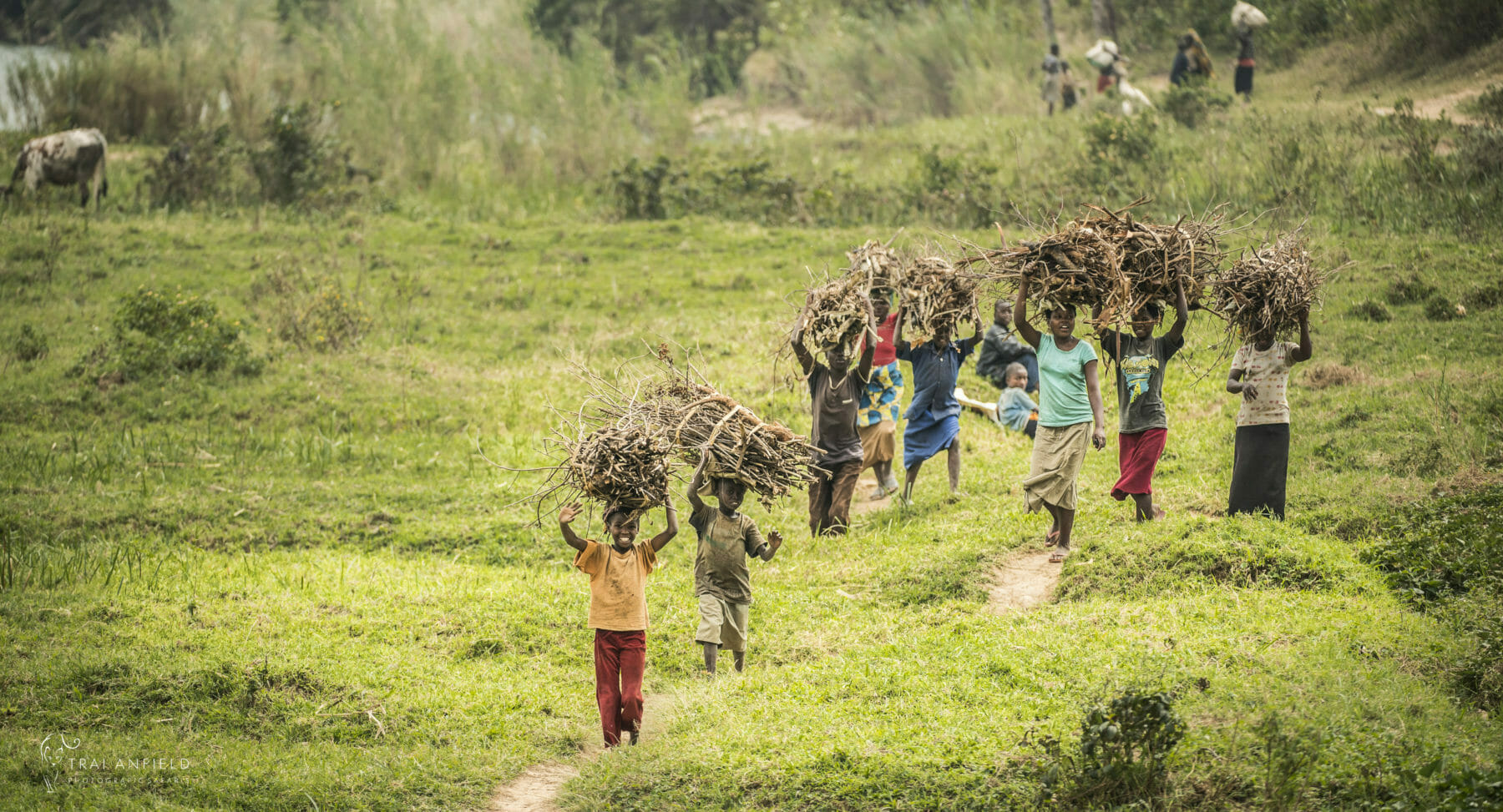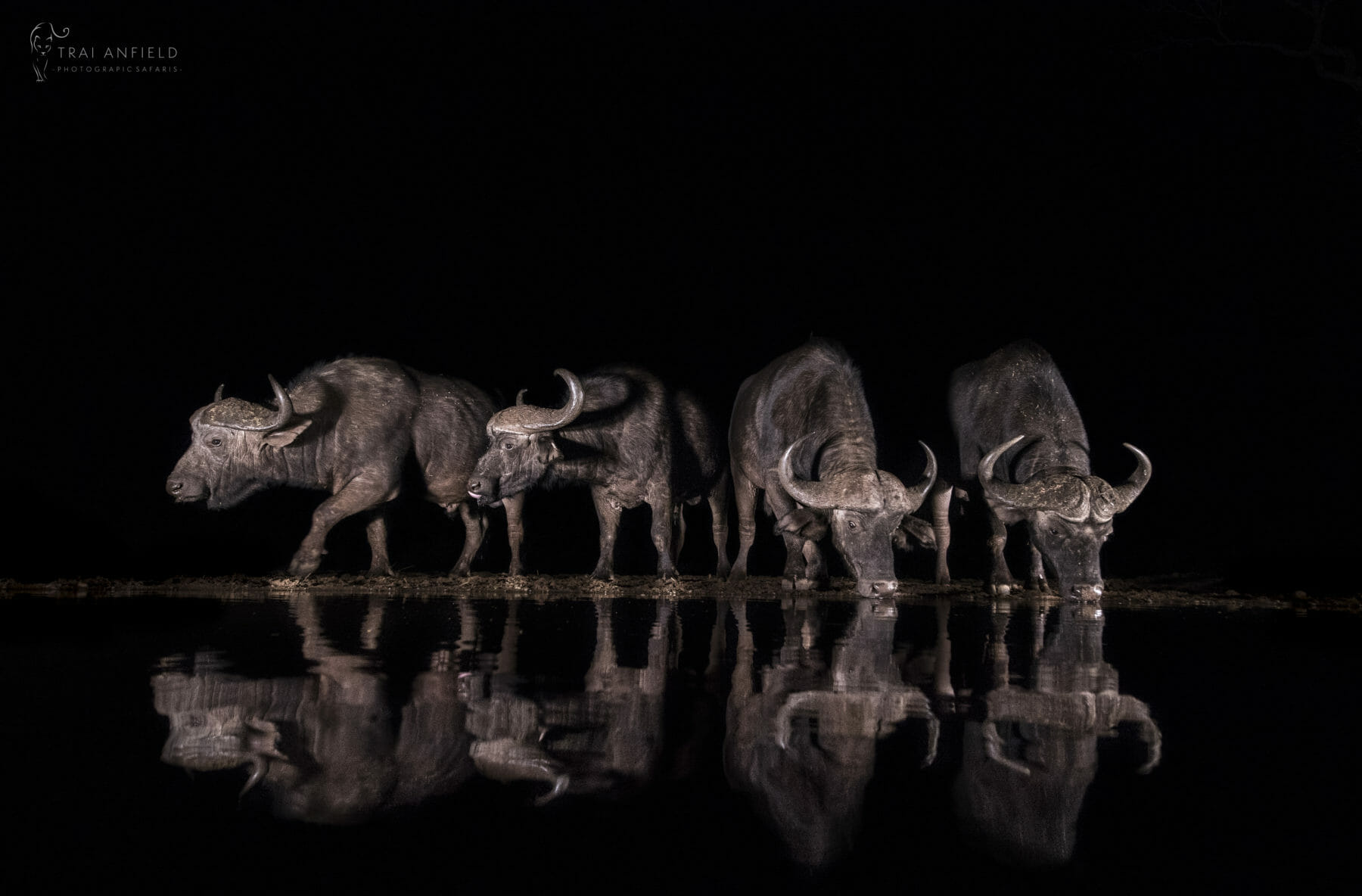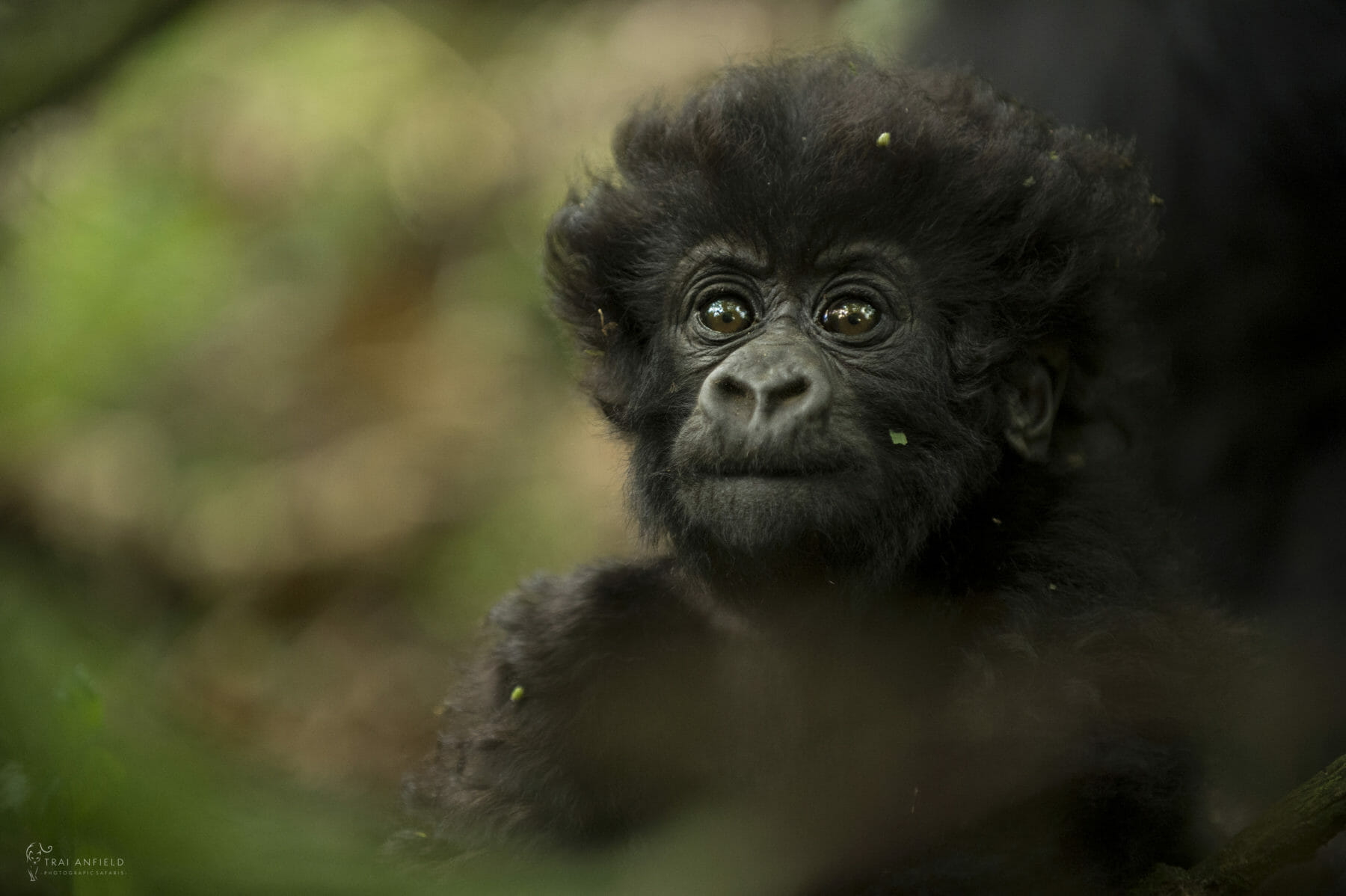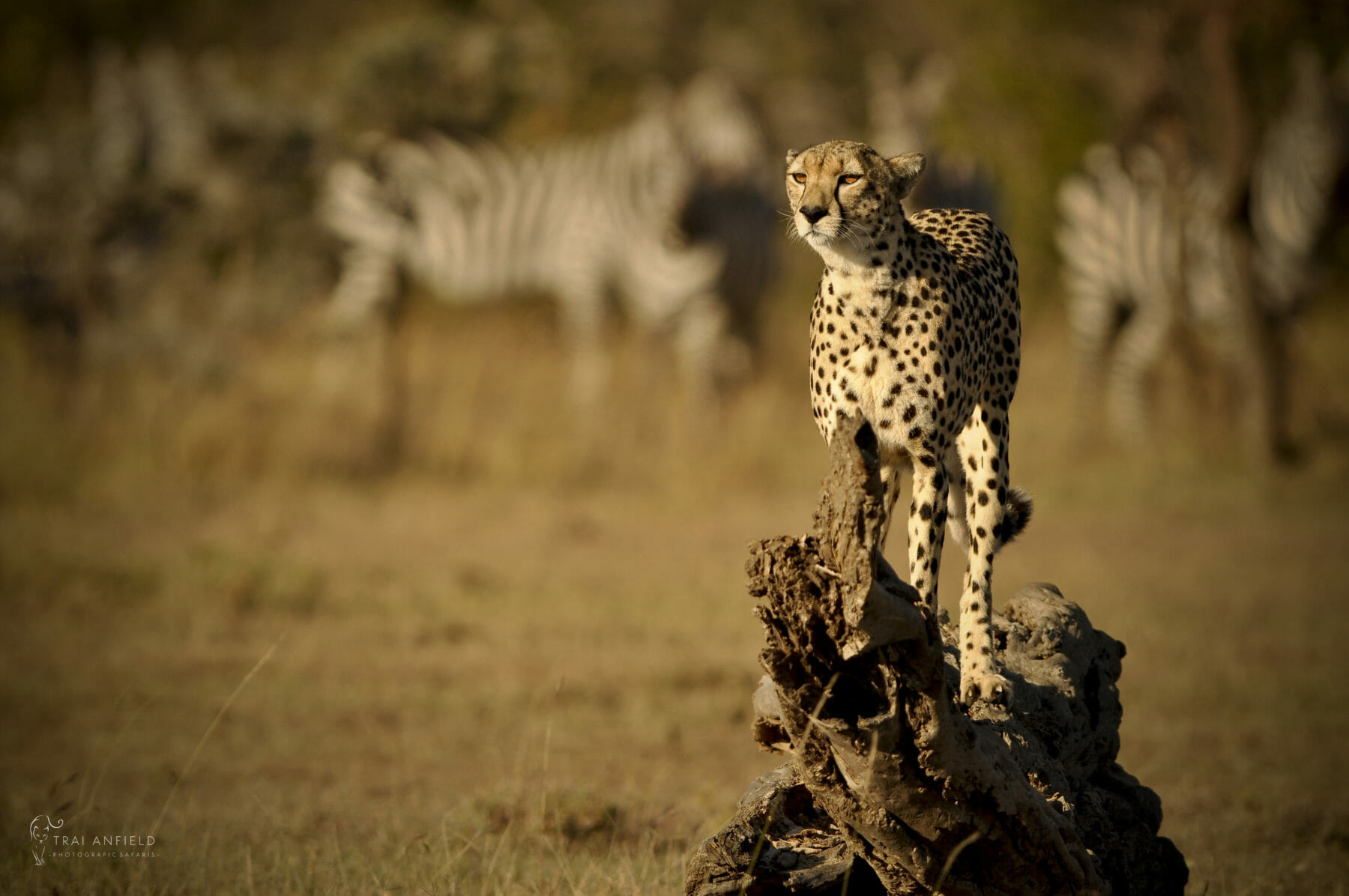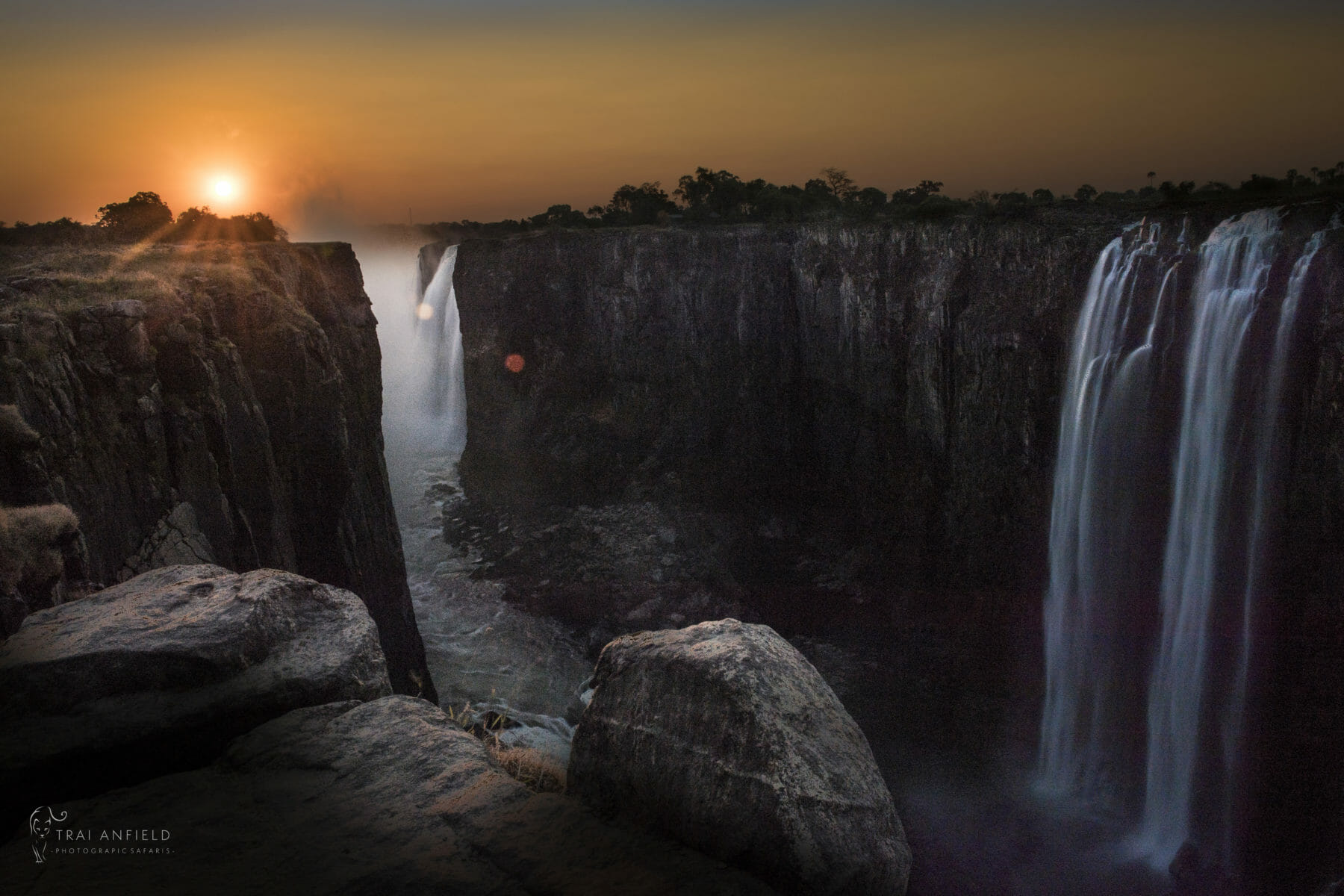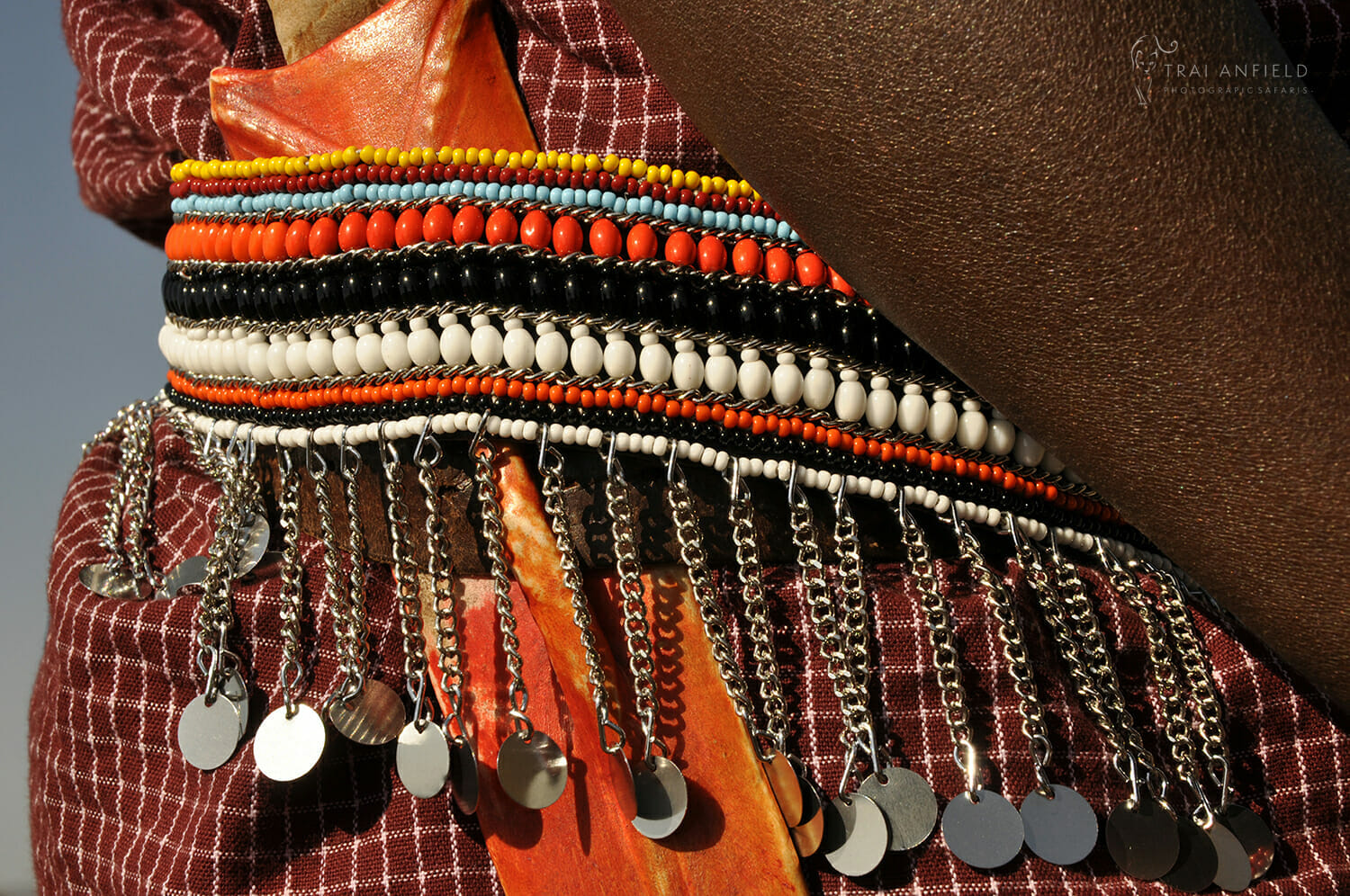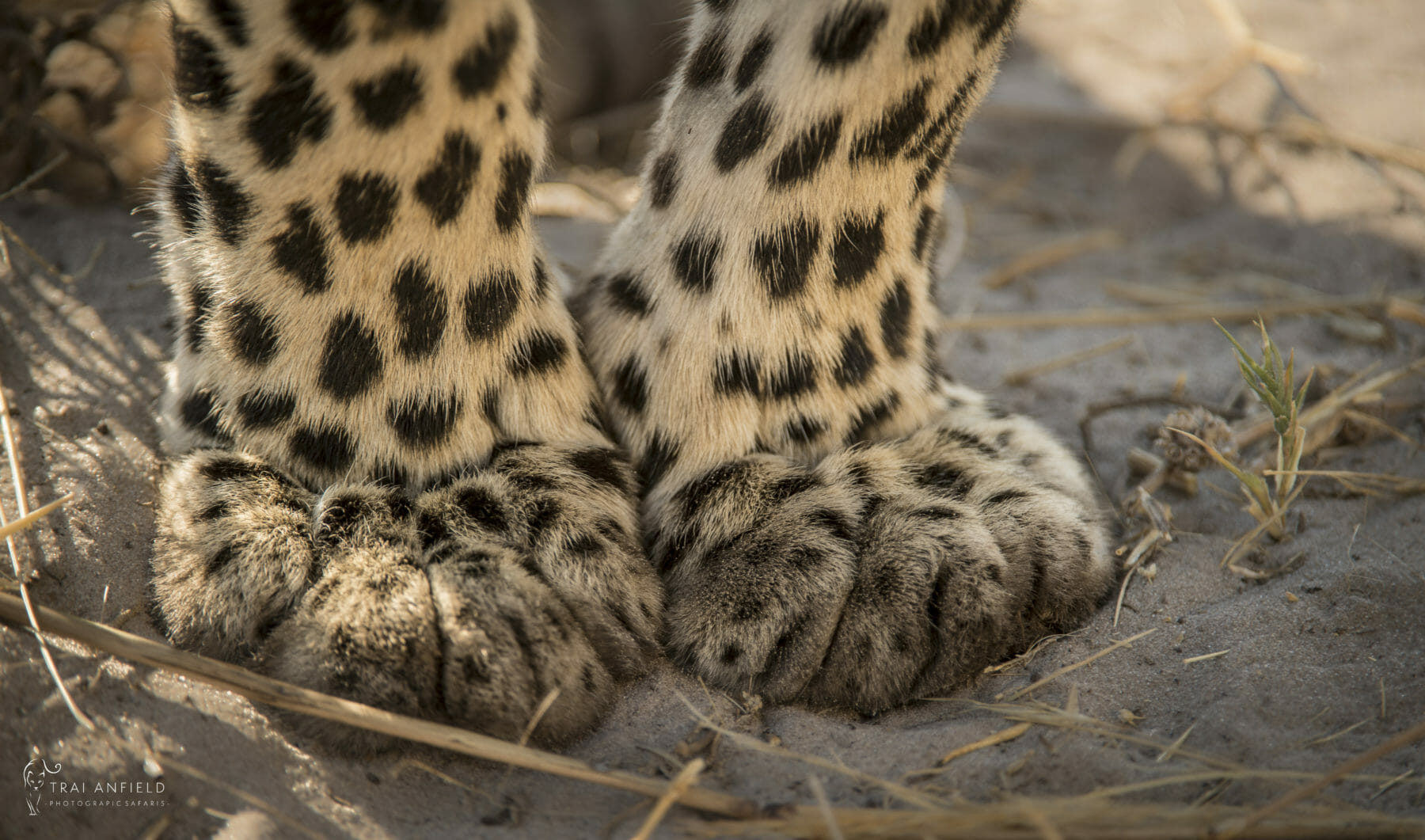 [tribal-border]
"A photography safari is very different from any other safari: we take time to learn, experiment with, and hone photographic techniques that will help you handle any conditions and make your shots stand out from the crowd."
Trai Anfield
[tribal-border]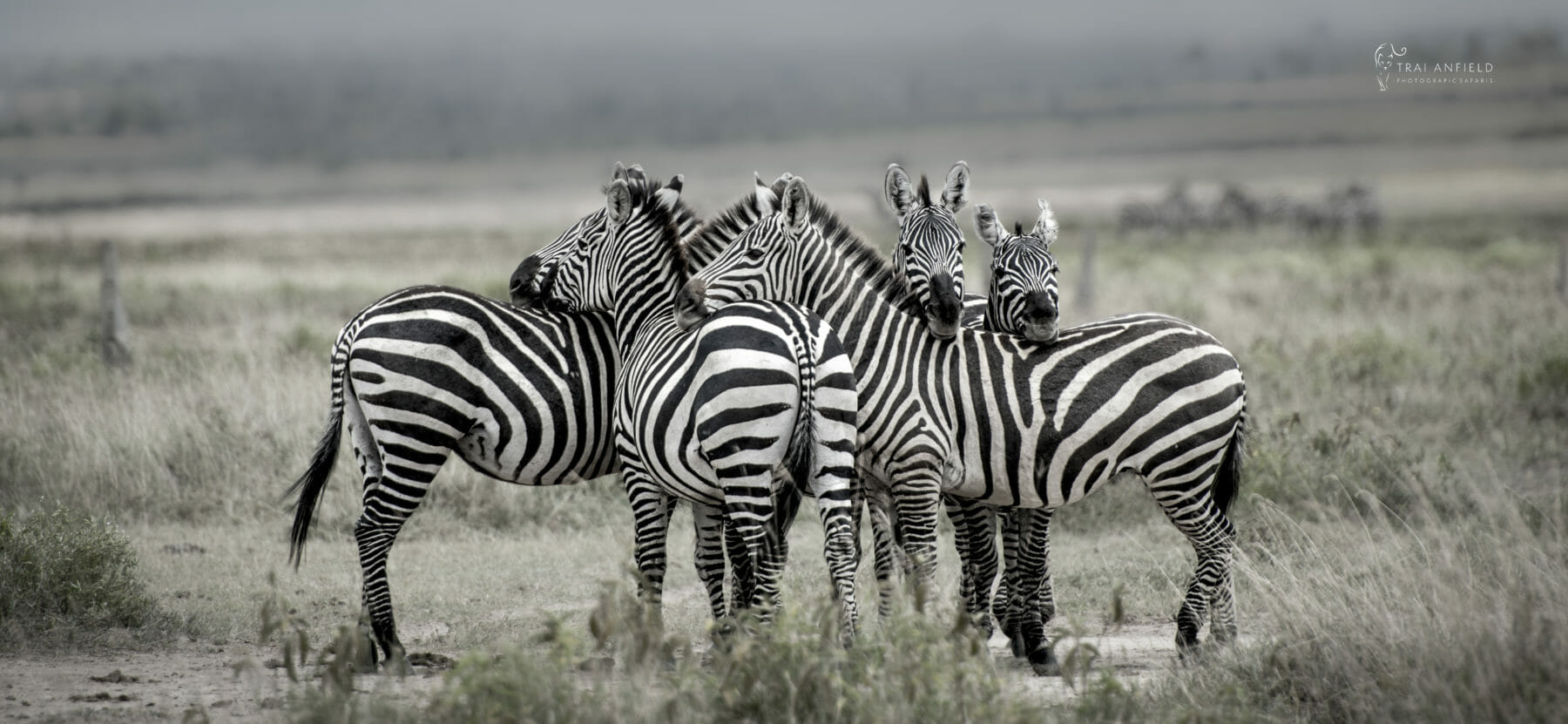 An Inclusive, Transformative Safari Experience
On safari, Trai always creates a friendly, lively atmosphere and a non-intimidating learning environment, which is inclusive, inspiring, fun and particularly welcoming of women and LGBTQ photographers. Beginners are always welcome too, though Trai always provides unique opportunities for even the most established photographers to extend their wildlife portfolio and creativity. Whenever possible, she will offer a chance to do something different, including wildlife film-making and night, astro, long exposure and aerial photography.
Trai believes strongly that wildlife should be viewed within the context of its environment, so her safaris are immersive photographic experiences, which include the landscapes, communities and cultures of the regions we visit.
She also knows how difficult it can be to balance a photography holiday with the needs of your partner or travel companion, so actively welcomes patient, understanding, non-photographing wildlife enthusiasts on her safaris as well. She says, "I have been lucky enough to have several wonderful 'I just love to watch'ers, artists, illustrators and writers join my safaris too – it's a real joy as we have much common ground and often find unexpected inspiration in each other's work."
---
Want to know more? Get in touch about this amazing opportunity!
---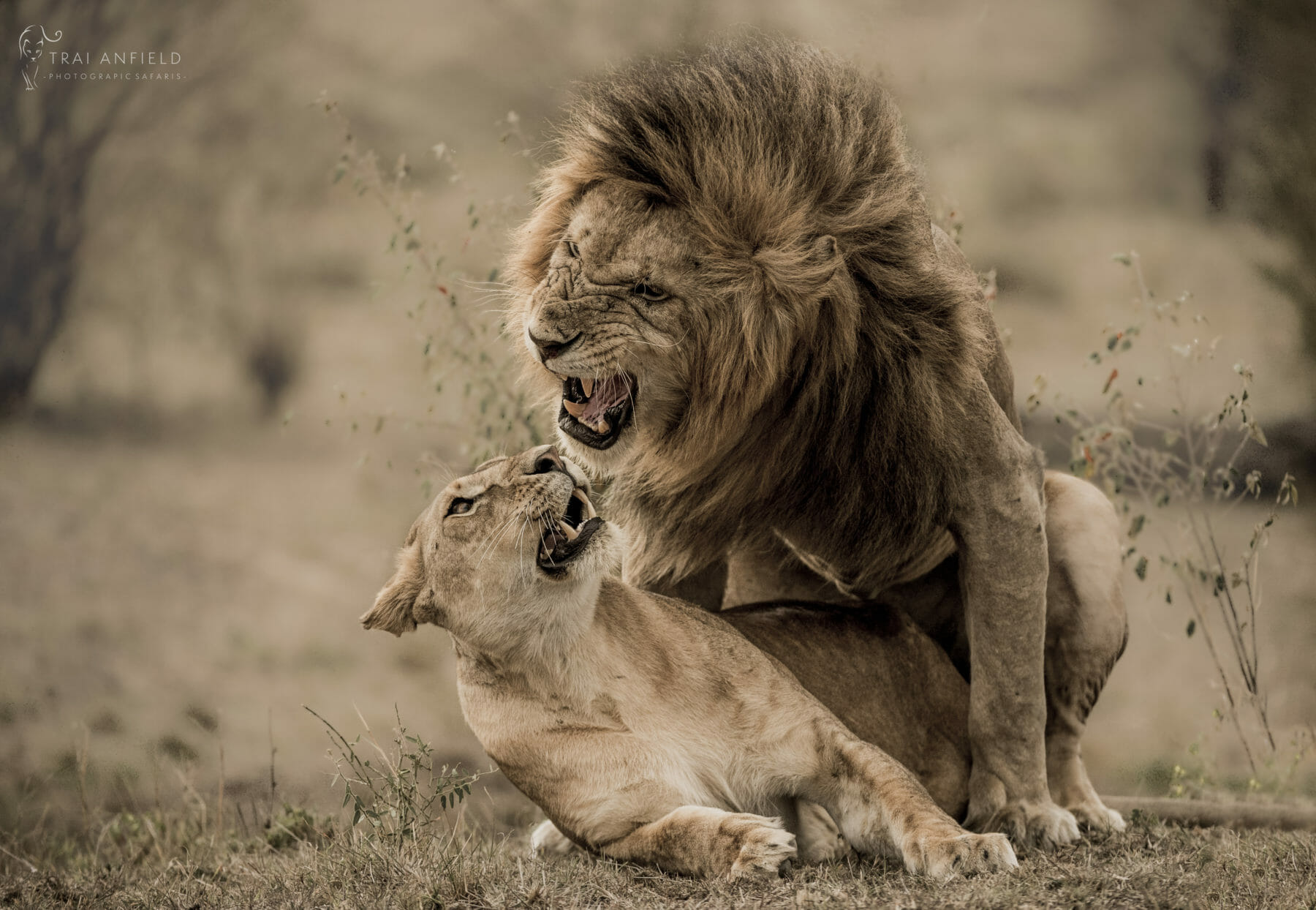 What Trai's Clients Say
"I have recently returned from the Mara, and although I have stayed at Alex Walker's Serian Ngare camp before, this time was different. There was the most brilliant photographer in residence – Trai Anfield. What a huge bonus! The camp is, was, and always will be one of my favourites, but having Trai in camp just took my stay to another level. She (of course) knows her way around a camera, but more importantly, she has the ability to explain things in a way that not only makes sense, but that also makes you feel as though you are working together. She clearly WANTS to teach, and she does this SO well. She also obviously has a real love of the bush and the wildlife that live there, and it was an absolute joy to spend a few days with her. Rain or shine – we had a great time – and the bonus was that I learned so much! If you have the chance to spend time with her – to learn from her – just do it. You won't be sorry."
Kay Moseley, Photographer
---
"I still cannot quite get over what we saw in such a short time and just how privileged we were, both to be in such wonderful situations and to have you (Trai) being so kind and helpful. The results are astonishing (by my standards at least), way beyond anything I ever thought I would be able to capture. Just a huge thank you for creating the opportunity and for being so wonderful in delivering it."
Andrew Davison, 1-2-1 tuition, Scotland
---
"Wow Trai! That was a fantastic presentation! You have an amazing gift of communicating with an audience. You covered so much material with such great enthusiasm. I've been working in TV production for 15 years and learned so much from you in an hour and half."
Lisa A. Jackson, Producer/Editor, Broadcast Center, Princeton University, USA
---