A Luxurious Adventure: Exploring Zimbabwe's National Parks with Elite Safari Camps
Posted on October 26, 2023, featured in Experiences
If you're looking for an adventure that combines luxury and nature, then Zimbabwe is the perfect destination for you. The country is home to some of the most beautiful national parks in Africa, brimming with wildlife, rich culture, and stunning scenery. What is even better is the availability of the most astounding safari camps that offer five-star accommodations and unparalleled facilities. In this blog post, we will take you on an unforgettable journey through the national parks of Zimbabwe while highlighting some of the elite safari camps.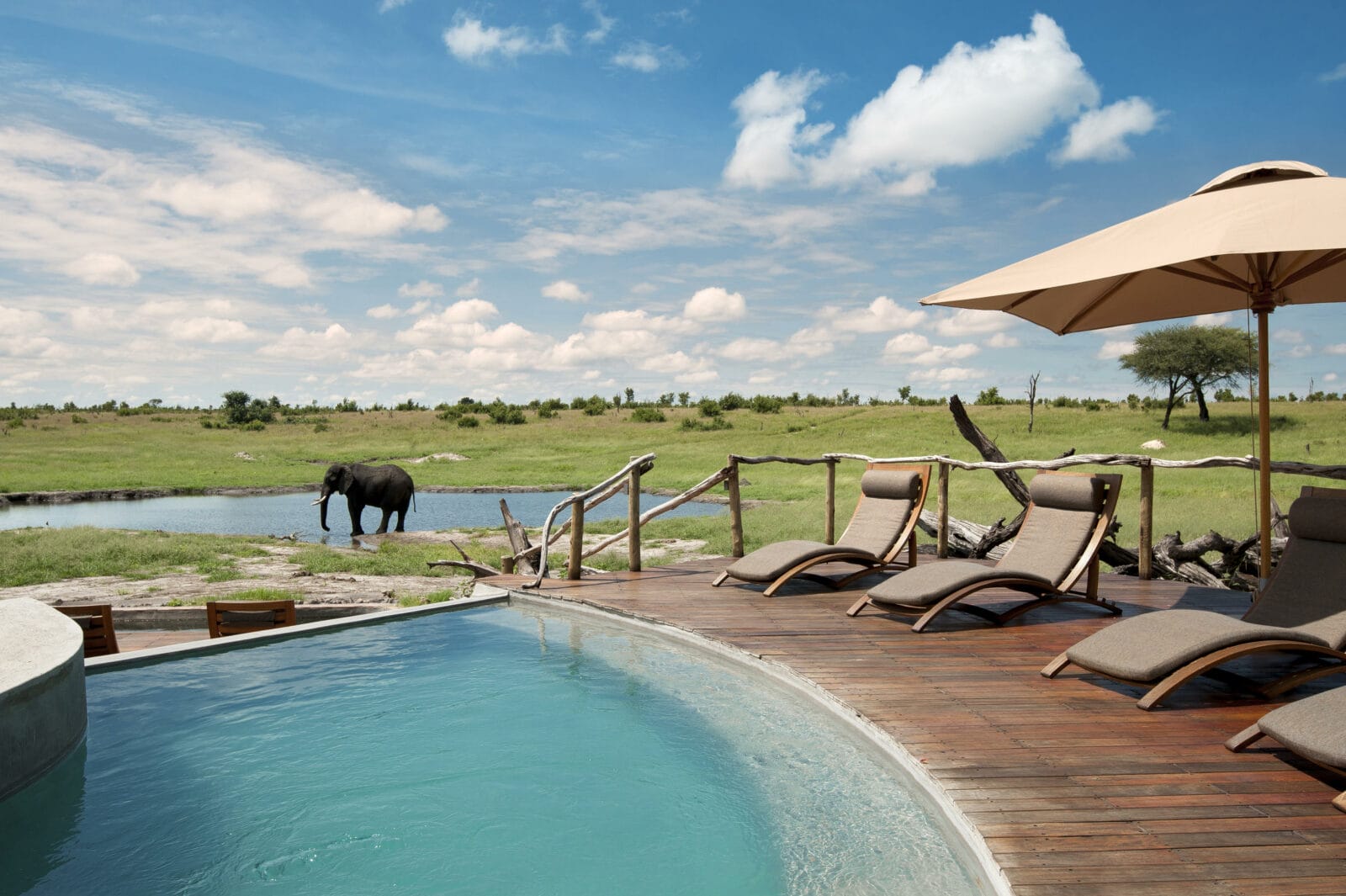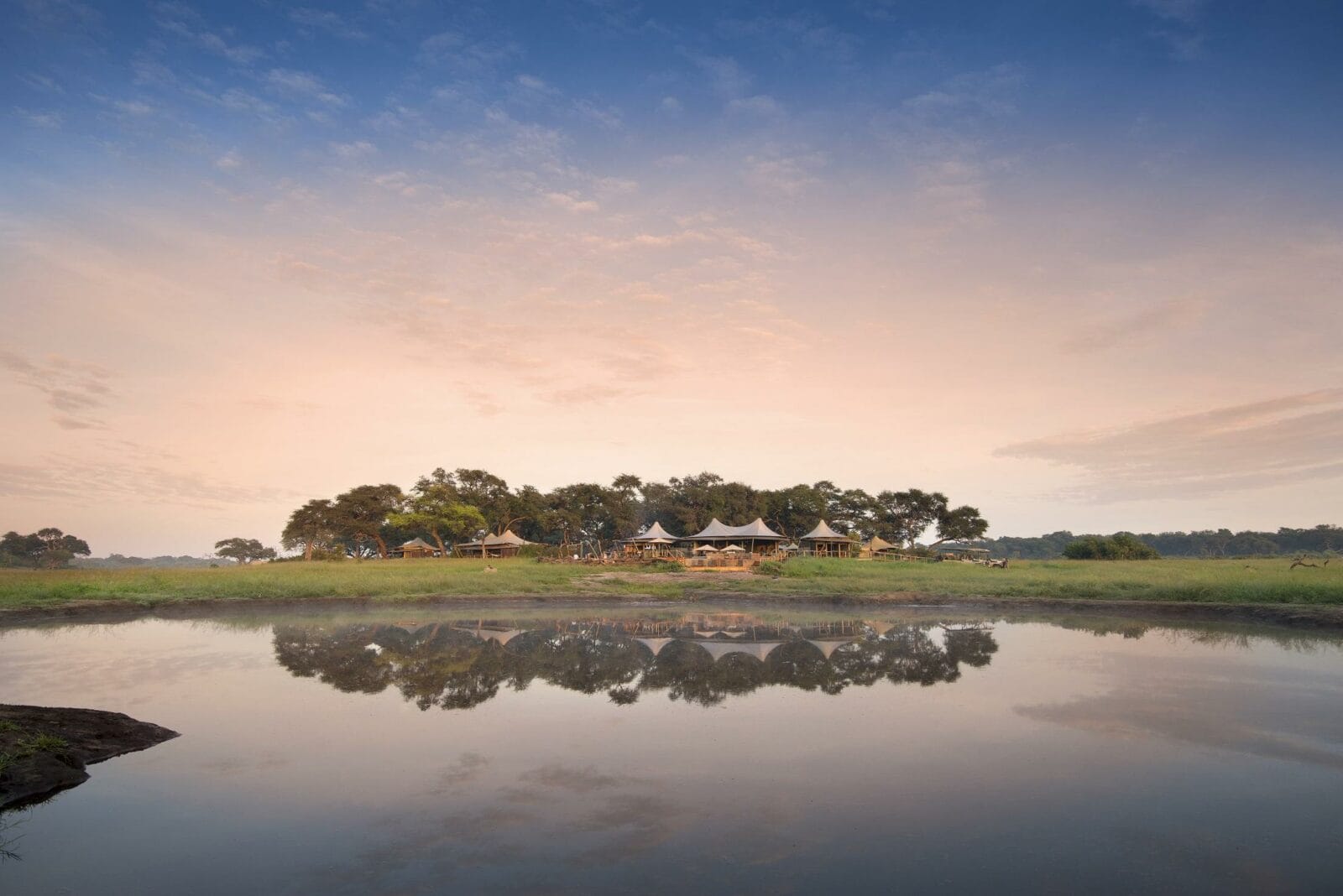 Hwange National Park is the largest natural reserve in Zimbabwe and home to a diverse range of wildlife, including lion, elephant, buffalo, and giraffe. Among the many elite safari camps, Somalisa Camp stands out with its unique combination of wild and luxury. The camp is set on a natural acacia island and offers only seven elegant canvas tents, with outdoor showers and exclusive plunge pools. Somalisa is one of the best places to stay in Hwange National Park, where guests can enjoy exciting activities- from game drives to day trips on waterholes with fantastic wildlife viewing opportunities.
Mana Pools National Park is a breathtaking natural reserve on Zimbabwe's northern border. The park boasts spectacular landscapes of riverine forests, savannah, and floodplains and is home to diverse wildlife. In Mana Pools, Nyamatusi is a luxurious camp that offers an intimate safari experience, providing only six tented suites with scenic river views and outdoor showers. Guests can also enjoy activities such as walking safaris, gamedrives and canoeing, guided by highly professional and experienced rangers.
Discover the Enchanting Beauty of Matobo National Park: A UNESCO World Heritage Site
Matobo National Park is a UNESCO World Heritage site, located in Zimbabwe's southwest. The park has unique granite formations and shards of rock balancing precariously on top of one another, creating breathtaking mountains, valleys, and caves. Nestled among the ancient granite domes and castles of Matobo Hills is the enchanting Amalinda Lodge. This exclusive, privately-owned safari lodge is a fusion of culture and nature, offering a romantic and tranquil retreat in the wilderness. Visitors can indulge in various activities such as rhino tracking, game drives, and an exploration of ancient San rock art, guided by experienced rangers.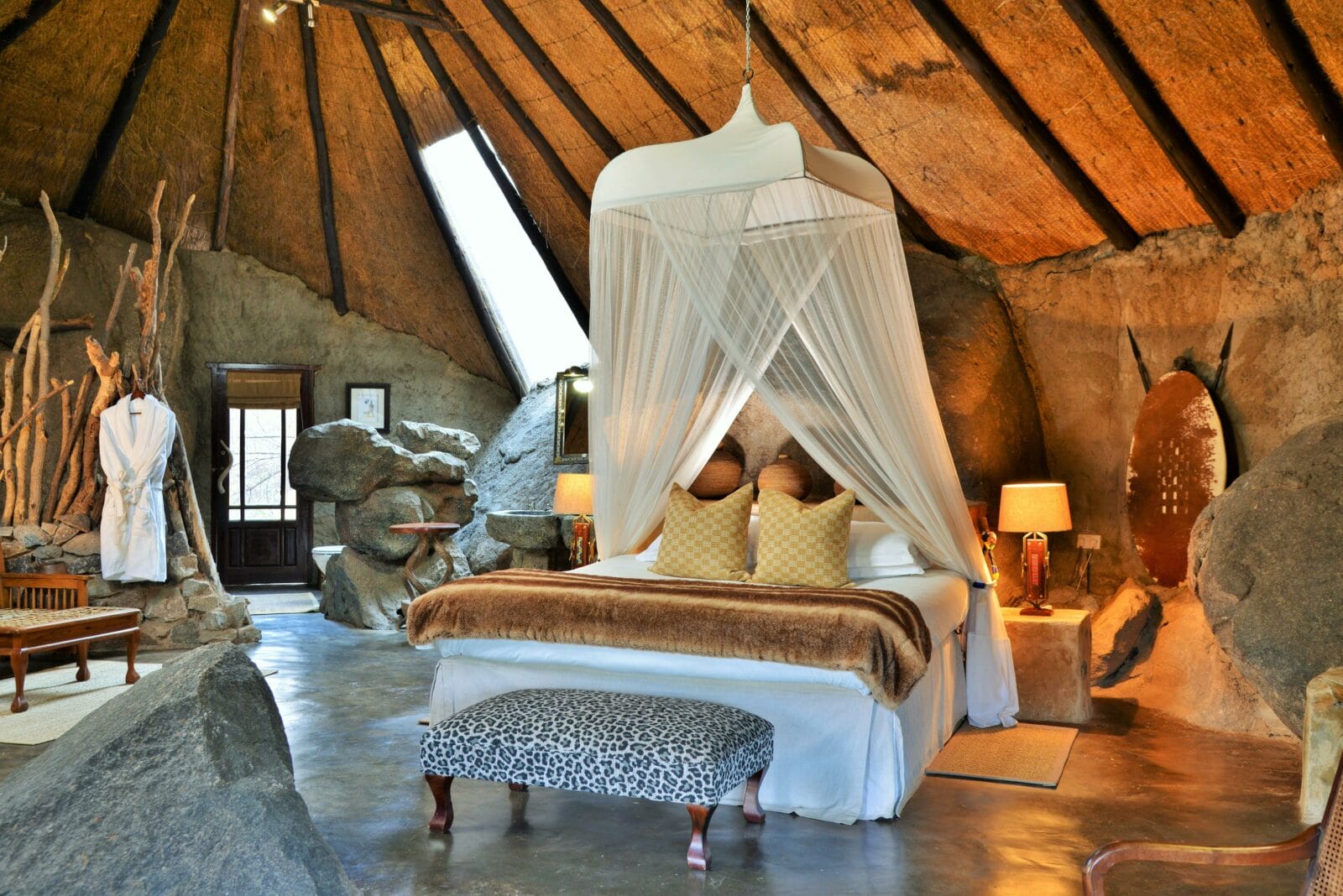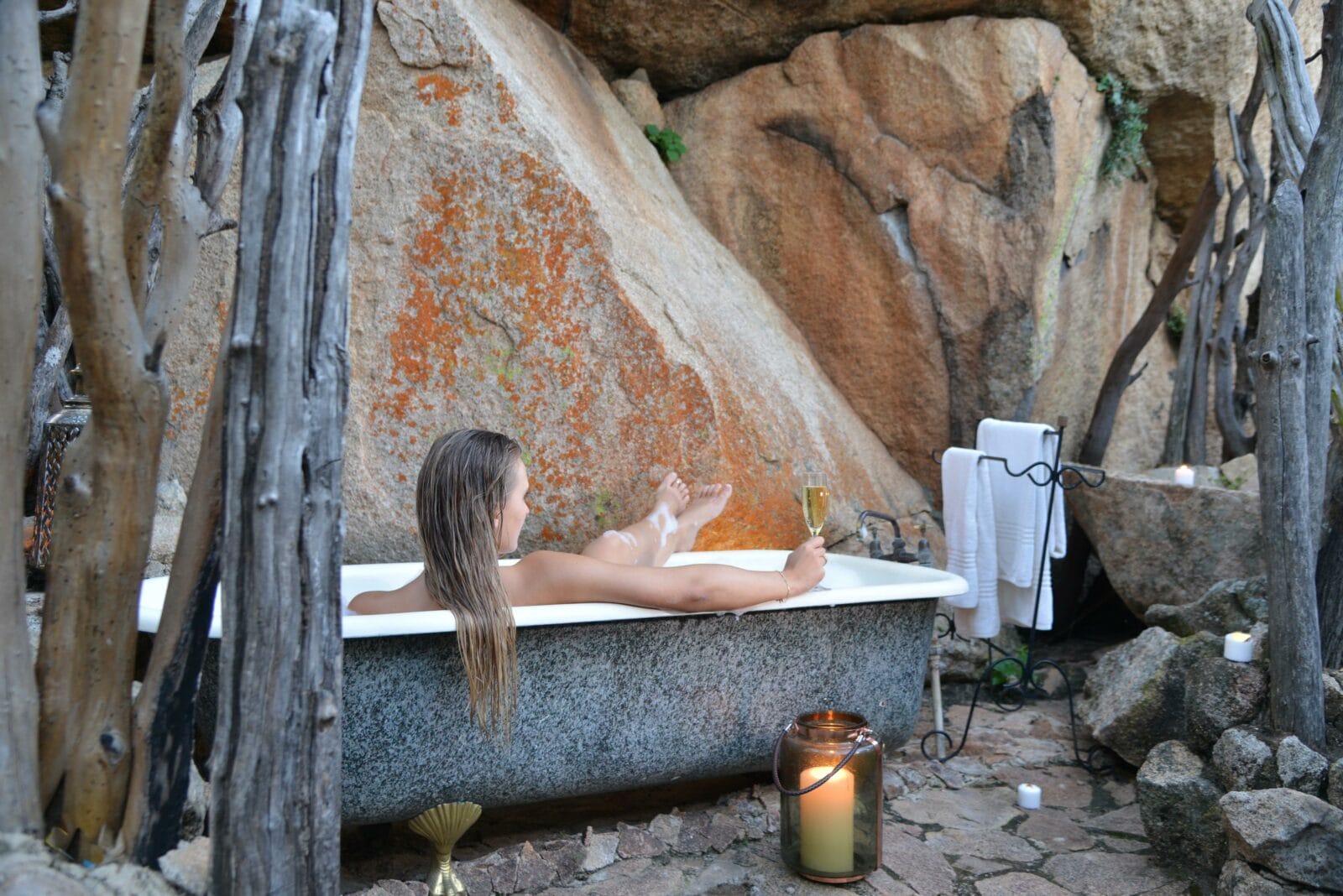 Chilo Gorge and Gonarezhou: Where Wilderness and Culture Unite
Nestled in the southeastern corner of Zimbabwe, Chilo Gorge and Gonarezhou National Park form a remarkable and unspoiled wilderness haven. These two destinations provide a blend of pristine landscapes, untamed wildlife, and rich cultural experiences. Gonarezhou, meaning 'Place of Elephants' in the Shona language, is aptly named, as it boasts a diverse array of wildlife, with elephants taking center stage. Chilo Gorge, overlooking the stunning Runde River, offers a gateway to this wilderness, providing luxury accommodation and guided safaris. It's here that you can witness ancient rock art, discover the culture of the local communities, and experience the awe-inspiring beauty of Gonarezhou, making it a truly unique and immersive African adventure.
Zimbabwe's national parks are an excellent get-away for luxury adventure travellers, and with elite safari camps, the experience becomes unforgettable. From Somalisa at Hwange National Park to to Matopos Hills National Park, there is something for everyone. No matter where you stay, Zimbabwe's unique flora and fauna offer an excellent opportunity to connect with nature, relax, and rejuvenate while enjoying a luxury safari adventure.
Start planning your luxurious adventure today and enjoy exceptional lodges and unforgettable wildlife encounters.
Ready for us to plan your next journey?​