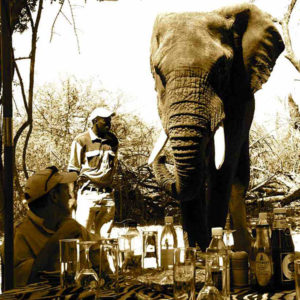 Very few things are more fun on a beautiful day than enjoying a picnic in the great outdoors. And as spring gives way to summer, many are dusting off their blankets and wicker baskets, revving up for another fantastic picnic season. But if you think all picnic spots are created equal, we have some surprising news that will forever change the way you look at picnics.
Here at Sikeleli Travel & Expeditions, we know that finding the right picnic spot can make or break your picnic plans. What if we told you that you that we could put together a truly unique picnic experience beyond your wildest dreams—one that would not only take your picnic event to the next level, but also give you memories that would last a lifetime? Interested? We thought so.
Imagine enjoying a blissful picnic lunch set amidst the beautiful surroundings of South Africa. We can do one better. How would you like to sink your teeth into a scrumptious picnic lunch on the banks of the Zambezi River, alongside some majestic elephants? Too good to be true? Together with Zambezi Elephant Trails, we can turn this one-of-a-kind dining dream into a reality.
Your picnic adventure starts with a leisurely game walk, where you will be escorted through the Mosi-Oa-Tunya National Park to the riverside lunch spot. As you enjoy your afternoon stroll, a head guide will give an introductory talk about the elephants, offering helpful insights, and making sure to go over all safety related concerns.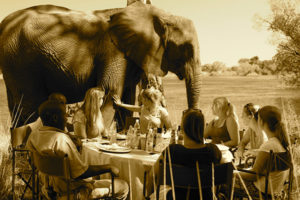 Once you are seated, you'll delight in a picturesque picnic lunch, sitting up close and personal to these mammoth mammals while they play, eat, and pose in their natural habitat. Sit back, relax, and take full advantage of the fantastic photo opportunities you'll get the chance to experience in complete safety, as each elephant is under the care of an experienced handler. What better way to spend a perfect, sunny South African day than picnicking with elephants?
Elephants are amazing no matter what distance you see them from. But having such a unique and up-close picnic experience with these gentle giants is only going to add to your safari adventure, making it that much more meaningful.
If you are visiting Victoria Falls and are looking for a dining experience that is truly out of the ordinary, we are happy to arrange this unforgettable picnic lunch for you. Photographs courtesy of Bushtracks Safaris.