Sikeleli Africa Safaris Featured In The Canadian Jewish News
Posted on July 9, 2016, featured in Press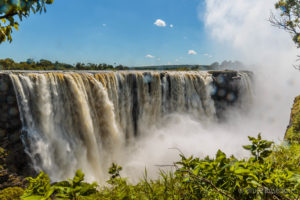 Welcome back to our blog—your source for all the latest on camp news, insider gossip, tales of wildlife adventures, and updates about our family-run safari company. June is just about wrapping up, so we thought we would usher in summer with some exciting news.
We are extremely happy to announce that on June 15, 2016, Sikeleli Africa Safaris was featured in the Canadian Jewish News. Because of our strong Jewish ties to the region (you'll have to read the article to get the inside scoop), we couldn't help but want to share this wonderful piece that is near and dear to our hearts.
If you missed out on reading this article— "Finding Judaism in Surprising Places"—grab a cup of Joe, and dive right in.
On the off chance that you don't already know, we want to remind you that Sikeleli Africa Safaris Ltd. offers once in a lifetime Jewish Heritage safaris to all our guests. This unique opportunity allows travelers to explore Southern Africa's rich Jewish history on individually-tailored luxury safari itineraries. Oh, and just in case you were wondering—we also cater to the kosher.