Sikeleli Africa Safaris Supports Girls' Education in Africa
Posted on February 28, 2018, featured in African Development
Did you know that there are 163 million illiterate youth across the globe? Of that, close to 63 percent are female. To many, these are merely statistics on a page, but for countless young girls in Africa, it is the world they live in. At Sikeleli, we strongly believe it is vital to invest in girls' education. Here are just some of the reasons we promote and support girls' education in Africa.
---
Reduce Poverty
Education is key when it comes to reducing poverty. Girls that have access to schooling will not only increase their earning capabilities, helping to better provide for themselves and their family, but also foster greater economic growth.
---
Reduce Child Marriages
Child marriage is a dangerous reality that many girls face, resulting in serious consequences, including greater incidences of domestic abuse. Education will help end child marriage. In Tanzania, for example, women who've received seven or more years of education are 92 percent less likely to be pressured into child and adolescent marriage.
---
Challenge Dangerous Cultural Norms
Education plays a crucial role in changing cultural norms regarding basic human rights. By educating girls, they are better equipped to bring awareness and prevent human violations, including trafficking, forced prostitution, and gender-based violence.
---
Improve Women's Health
Through education, girls and women will be able to protect themselves from HIV/AIDS and other diseases. Women who are educated also have lower rates of heart disease and diabetes.
---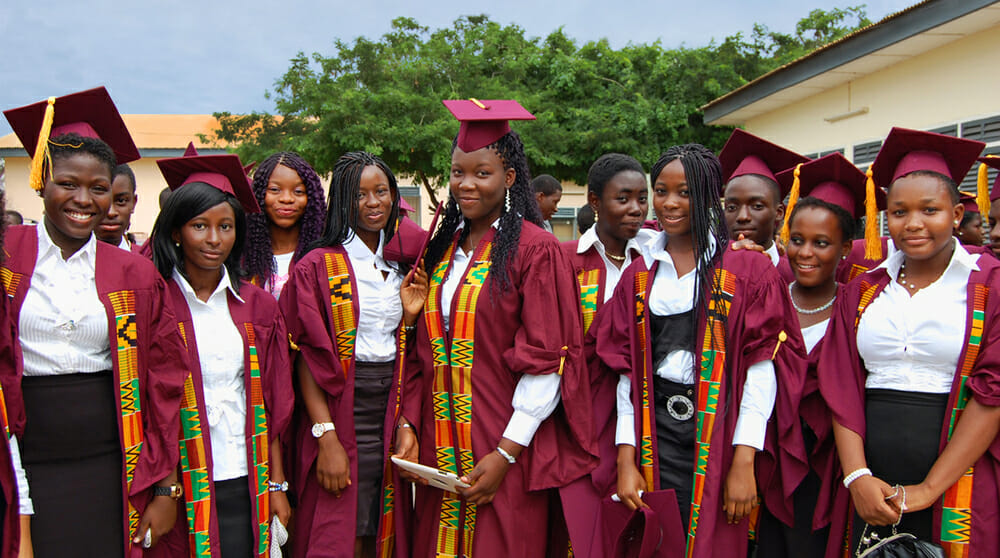 Ensuring girls have equal access to education allows them to take control of their lives and their families' lives.
[tribal-border]
"If we educate a boy, we educate one person. If we educate a girl, we educate a family — and a whole nation."
– African proverb
[tribal-border]
Sikeleli is a proud supporter of One Girl Can, a registered charity based in Vancouver, Canada, empowering girls through education in sub-Saharan Africa.
On Thursday, April 12th at the Imperial Theatre, join 400 of Vancouver's most dynamic influencers and business leaders for this year's #IWANT2BE event in support of One Girl Can's efforts to empower girls in sub-Saharan Africa through education!
For information about this event, contact us today!