Little Mary, as she has come to be known to all the staff at Toka Leya Camp, is an orphaned buffalo calf with a story that will tug at your heartstrings.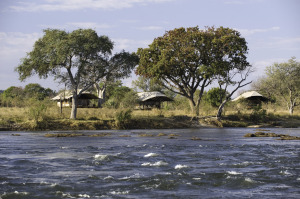 Toka Leya is located in the smallest park in Zambia, the Mosi-oa-Tunya National Park, which is situated along the upper Zambezi River. The park is only 66 square kilometres, but provides a home for an incredible diversity of antelope species, zebras, giraffes, warthogs, wildebeest, hippopotamus, elephants, buffalos, and rhinos. All these creatures live carefree in the Mosi-oa-Tunya National Park, as it hosts no predators, other than the rare visit at low water season by opportunistic wild dogs or lions who have swum across the Zambezi river. And this is where Mary has found her refuge.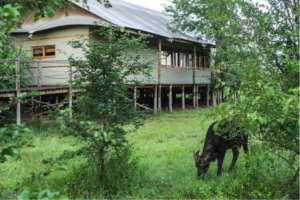 Mary's life started with a tragedy in the Kafue. The story goes that young Mary was found suckling her dead mother who had been taken down by a pride of lions. She was found by the Zambian Wildlife Authority scouts (ZAWA) who did not have the heart to leave her out in the wild to her own devices.
But taking on a young buffalo calf is no easy task, and soon, a plan had to be made to relocate Mary to a park where she would have a chance at survival. This is why the Mosi-oa-Tunya National Park came to be her home. Since Mary had already bonded with the game scouts, she eventually found herself at Toka Leya Camp a couple of days after being relocated.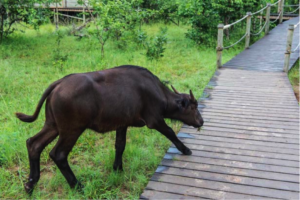 Toka Leya is now little Mary's home, and you will see her around camp, day and night. This is a good home for Mary, as there is large herd of resident buffalo, and you may find yourself only a couple of metres away from them as they go about their business. In time, Mary will eventually realise that she is a buffalo and will hopefully join up with the resident herd. But for now, she feels safe following the staff as they care for the park.
We hope to keep you posted on Mary's progress as she continues to grow!